Dave Jordan of Cada Media Ltd has over 24 years experience creating high ranking websites that produce results.
Your preferred digital marketing partner
Government Grants Available
There are a number of grants available including social welfare helping people get a basic online presence to Local Enterprise Offices providing up to €2,500 towards the Design or Redesign of an existing Website. 
Grants can be used for a number of eCommerce aspects from full online shops to a specific Payment Gateway allowing 24/7 online transactions. 
€2,500 Trading Online Voucher
Grants are worth up to €2,500 or up to 50% of eligible expenditure (whichever is less). To be eligible to apply, you must… - Be trading for at least six months - Employ between 1 and 10 staff - Attend a Trading Online Seminar with your Local Enterprise Office
Design has purpose and reason
We create websites and digital marketing campaigns based on your needs and goals. The layout and design we build have these targets in mind to achieve the desired affect, either buy a product or service, sign up and engage with social media. 
Our designs also have structure and purpose to keep user and search engine interested. 
Understand your user experience
We analyse your current marketing strategy and goals and then discuss these with you to get to the essence of what message you need to get across to your potential clients. 
Your target market may understand your products and services differently so we cut through this to give them the best experience they can get. 
Responsive design boosts engagement and conversions.
Your audience uses the web on the go and so your website must match their expectations and be compatible with all phones, tablets and pc's. Search engines will rank you poorly if your website does not fit smaller screens !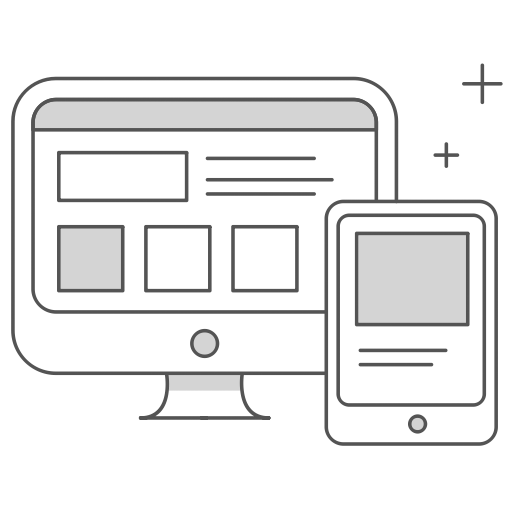 Trading Online Voucher
We have years of experience in setting up online shops, payment gateways and allowing our clients to trade online 24/7. The web never sleeps so why should your registers or tills!!
Search Engine Optimisation
Creating a site that search engines will index correctly and still allowing readers to enjoy and understand is our passion. Technical SEO whereby we optimise the hosting environment a speciality !

Get Results
Get it right the fist time and save yourself the hassle, expense and loosing out to competitors. We have a proven track record for getting results that change your bottom line.
Mentoring / Consultancy Service
We offer mentoring sessions to businesses and companies who are online already but wish to take their website and online marketing to the next level.

Understand Technology
Knowing the right technology to us is essential and at Cada Media we pride ourselves on providing our cloud based systems to our clients.
Customer Support Portal
We provide a dedicated support portal for Sales, Project Management, Billing and Support needs. Open 24 hours a day our cloud based system keeps you informed with all your support tickets.
Stay ahead of your competitors
Get in touch today and we will guide you on the road to creating a great sales funnel for your business.